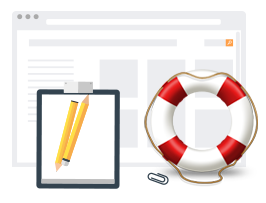 Optimization of sites
Best suited for simple and business sites
Website optimization is an integral part of promotion and site promotion. The goal of optimization is to reach the high relevance of site pages for important for this business the key queries in search engines. That is, achieve a high attendance and, consequently, to achieve the commercial success of the site. We have the first year engaged in search engine optimization and promotion of sites, so we can share the experience. More attention of the search engines pay content (that is), the more specific and more narrow topic, the easier to promote a site.
Search promotion site
Best suited for business websites and corporate websites
Search promotion is the withdrawal of the site on the first place in the search engines. The bottom line is very simple: the user is looking for information about your business – and immediately sees a link to your site. In practice, this means a huge influx of interested in your suggestions to visitors. Unfortunately, this service is still the same shamanic dance with tambourines. And while in the process of promotion there is nothing mysterious or magical, it is necessary to recognize that sometimes shamanic tambourine is the most important in this case.
Support sites
A basic service for all our sites
We offer the services of escorts and support sites for our clients. It is clear that the set of services that are included in the support site can greatly vary. We know what needs to be done to ensure that your visitors have seen a professional, useful and up-to-date resource, no doubt in the reliability and quality of the information provided on.