Development of Internet-shop is the right choice for companies that want to develop their business, expand the effect on the market, predicting their future globally. Web-Design Studio «Website» specializes in creating online stores designed to increase sales.
Online shopping is one of the priority directions of our activity, because e-commerce is already very confident becomes part of our present and actively develops in all major cities of Ukraine. The Internet shop is a modern trade channel.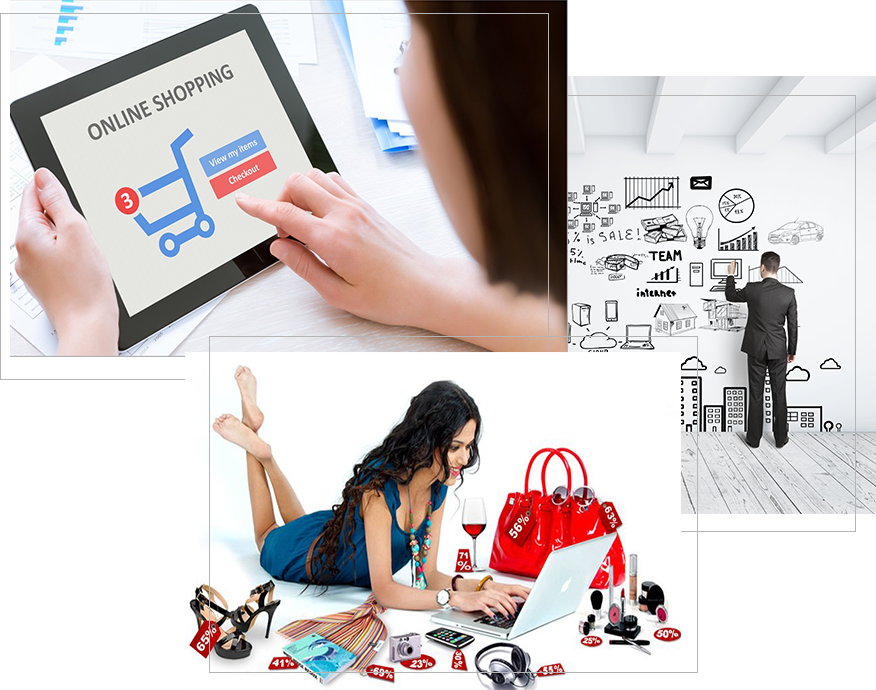 With this tool you have the ability to sell your products or services to a huge audience that uses the Internet. Now the shop is provided with a modern content management system (CMS), which enables independent updating information and making new products in your store, without requiring the user to a particular qualification. We constantly analyze all the tendencies of the modern Ukrainian and foreign Internet shops, follow the latest tools and techniques to promote, implement and test the usability of the technology to our clients confidently achieved the stated business goals and held leading positions in their own segment of the business. Our experts have extensive experience in the development of online shops: from small websites-directory to the technically complex and large online retailers. We have experience integrating store with 1 c and other information systems, payment systems and automated systems of delivery. Integration of the site with payment systems allows you to integrate Internet shop in the various payment systems: systems for processing plastic cards, electronic payment system or form invoice (Sberbank, plastic cards, Assist, Yandex-money, WebMoney and others).
To order the creation of Internet shop with us, you need to:
Choose one of the provided free design pattern or order a paid design for your online store.
Report the name of the free domain that you would like to register or provide us with a domain already registered previously in another company. Please note, if you order a domain in the US, the domain registration will be carried out on your passport data.
Before we begin the creation of your website or online store, you will need to make an advance payment of 20% of the total amount of your order through the Bank, WebMoney or Yandex money. This prepayment will guarantee your serious intentions.
After receiving your prepayment, we proceed to the creation and development of your site the next day, provided that day is not a day off.
After completion of all work on your website or online store. You make the rest of the amount of money and get access to the control panel of your site. You also get video tutorials on adding, editing product information contained on the website and in the online store.