The business site is a site that has powerful functionality and ramified structure, with a large number of sections and subsections, which contain detailed information about the company and its services (or products). This is the most advantageous option for medium and large businesses, to large enterprises with multiple activities, branches, and departments.
This package combines thoughtful design, maximum functionality, search engine optimization, advanced features for doing business on the Internet. Corporate offer allows you to create a serious and effective Internet-representation, which is available 24 hours a day for your clients, employees and business partners.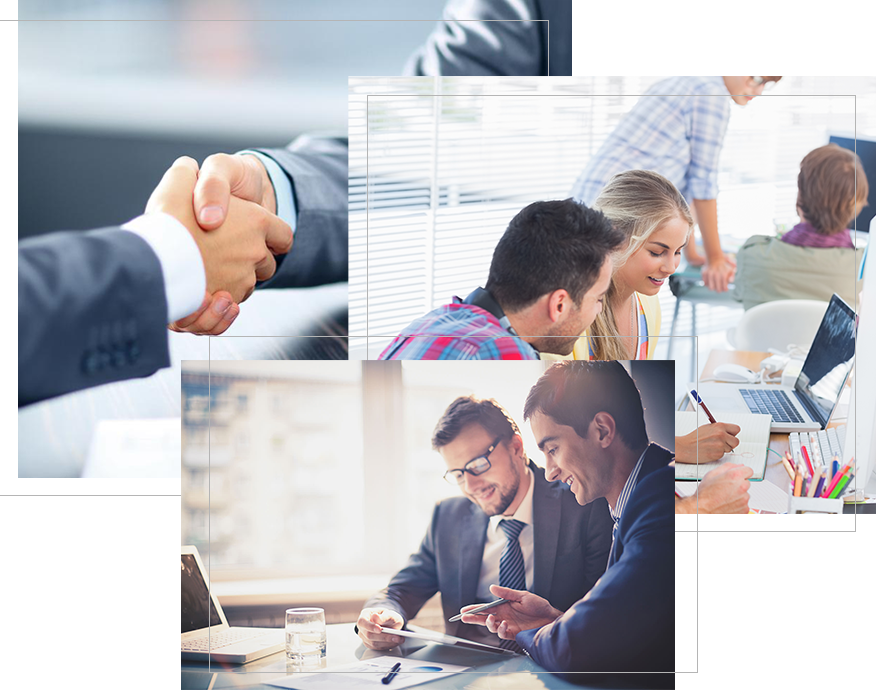 The most popular sections of the business site:
About the company. A section containing information about the activity of the company, its history of development. Includes a subpages: "Jobs", "employees", "Branch", etc.
News. The latest news of the company allow visitors to be aware of all of your new products, and new visitors to the regular updating of the news suggests that the business is developing, site works and you can handle.
Services. The section may have a complex hierarchical structure.
Catalogue of production. Section contains nested OUs. Page of each product can contain images, detailed description of the technical characteristics of the products.
Question-answer. Section allows you to keep in touch with your site visitors, answer the questions on the site.
Contacts. Section allows you to maintain the operational feedback from customers at any point of the world. The page may contain a form to send a message from the site.
Registration. The section is intended for the collection of client contacts and providing registered users additional features such as the display of additional sections of the catalogue of products, providing price lists, etc.
Usually, corporate sites have
2 language versions
– Russian, English. In any case, the structure and functionality of the corporate website is determined by the
individually
with each client.
The benefits of creating a corporate website:
the corporate site is an effective tool to disseminate information about the activities of the company;
the opportunity to attract new clients and partners, and increase the loyalty of existing customers;
significant savings on advertising, because the cost of advertising on the Internet is much lower than the cost of advertising in the media.
the visitor can directly on the site to view the product catalog, learn about products, Photogallery, price-list;
operational feedback from customers around the world.
Developed by our company, every corporate site provides high visibility site, forming a positive image of the company, has positioned the company in the eyes of potential and existing customers as well as partners.